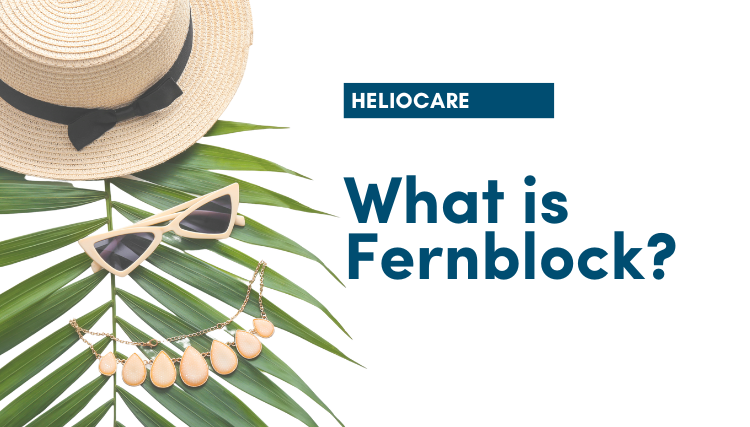 You know that Heliocare products contain Fernblock, but do you really know exactly what it is? 🤓

Fernblock is an exclusive standardised fern extract with powerful protective, antioxidant and restorative action. It acts on UV radiation and prevents both their immediate damage (burns) and those that arise over time, including skin aging, dark spots, loss of defences, allergies and even skin cancer!
However, take note that not all fern extracts are equal, and not all of them will give you the same benefits that Fernblock has!
Fernblock is derived from the tropical fern Polypodium leucotomos, which can be found in Central and South America. Over time this plant developed powerful defence systems against solar radiation. Now extracted from specialist plants in controlled laboratory conditions.
Fernblock is available in Heliocare's product, providing excellent sun protection on the skin's surface, as well as from the inside. What makes Fernblock unique are the multi-levels of protection it provides specifically against solar radiation, going beyond other anti-oxidants to both prevent immediate damage, and protect against the long-term effects of the sun.