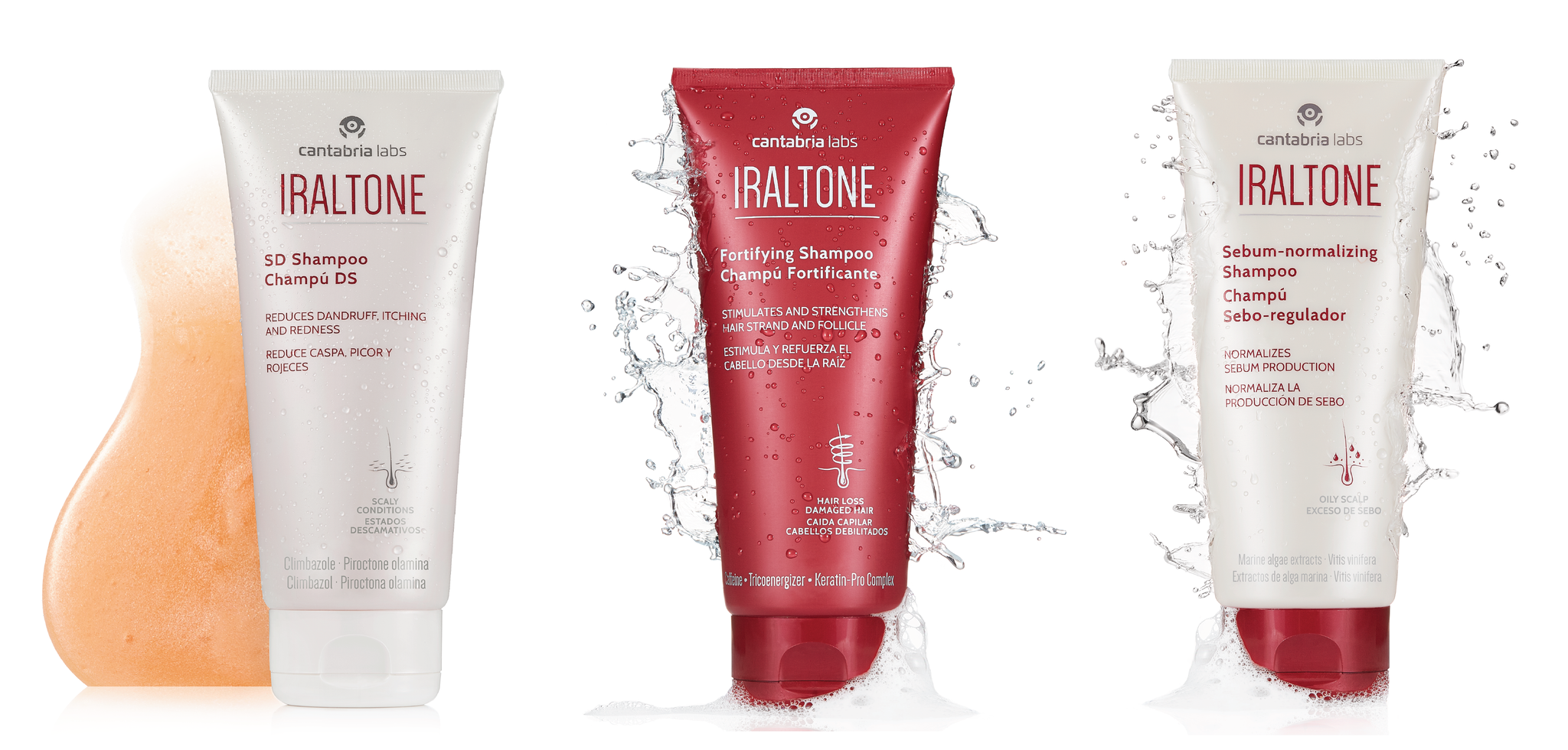 ---
Save
40%
Iraltone Fortifying Shampoo | 200ML
Expiry Date : 30.04.2024 Stimulates and strengthens hair from the root. Iraltone Fortifiying Shampoo is formulated with a system of active ingredients that act on the scalp, helping to stimulate the hair follicle, favouring growth, reinforcing keratin and restoring vitality and hydration to the...
Save
23%
Iraltone SD Shampoo | 200ML
Expiry Date : 31.10.2024 Reduces flaking, itching and irritation of the scalp. Iraltone SD is a multi-action shampoo for the treatment of seborrheic flaking scalp conditions. Formulated with specific active ingredients with synergic activity to regulate sebum, keratolytic, keratorregulatory and ...
Save
23%
Iraltone Sebum Normalising Shampoo | 200ML
Expiry Date : 31.10.2023 Control of oil production and secretion in hair. Iraltone Sebum Normalizing Shampoo helps control and regulate the production and secretion of oil on the scalp and hair, with powerful antioxidant and purifying activity, reducing the production of sebum and eliminating t...