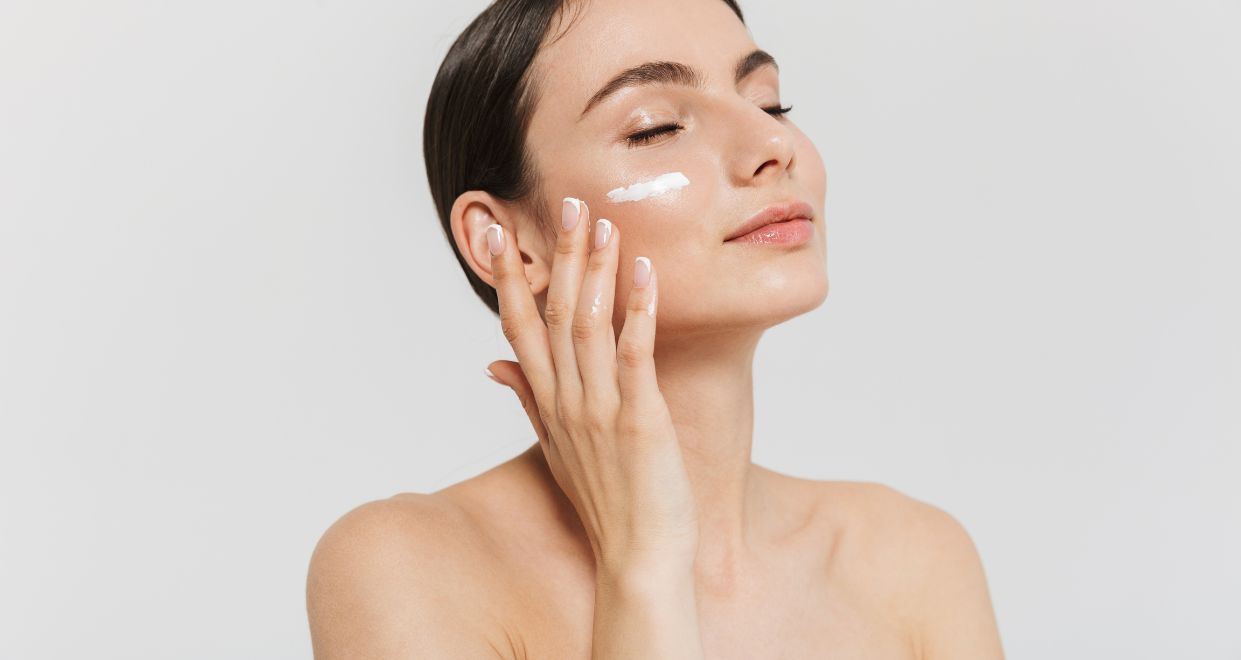 Here at Dermaskinshop, we're often asked, "Which skincare ingredient is best for my skin, Vitamin C or Retinol?" Our answer: Why not use both!

Get the glow-down on these potent ingredients and how you can use both Vitamin C and Retinol in your daily skincare regimen for radiant, glowing, youthful-looking skin.


What Does Vitamin C Do For Your Skin?
Vitamin C comes in many forms, the most popular being L-Ascorbic Acid (Pure Vitamin C). Pure Vitamin C can be challenging to stabilize in skincare formulations, so you will often find other forms of this ingredient in either water soluble or oil soluble formats.

Vitamin C can be found in just about any step in your skincare regimen, from cleansers to serums and treatments to moisturizers and SPF products. Serums and treatment products will generally give you the highest concentrations of this ingredient, and we absolutely love Vitamin C Serum to address dark spots, uneven skin tone and dull, lackluster skin.

Vitamin C has also been shown to protect skin's moisture barrier and support skin's natural collagen for a more lifted look. And of course, Vitamin C is renowned as a powerful antioxidant that can help defend against visible signs of aging resulting from exposure to UV and pollution, like discoloration, fine lines and wrinkles.


What Does Retinol Do For Your Skin?
Retinol is a topical form of Vitamin A that can be found in skincare serums, treatments and face creams. This ingredient is a true multitasker when it comes to skincare and is often used to address signs of skin aging, like fine lines and wrinkles, uneven skin tone and sagging skin. Retinol is also a fantastic ingredient for oily and acne-prone skin as it encourages skin turnover to keep pores clear of problematic surface debris and oil.


Can You Use Vitamin C and Retinol Together?
We're often asked if you can use these two powerful skincare ingredients in the same regimen. The answer is a resounding YES!

The combination of Vitamin C and Retinol in a skincare regimen can help you achieve glowing, healthy-looking skin, while improving the look of dark spots and uneven skin tone, as well as visibly improving signs of skin aging including fine lines, wrinkles and loss of firmness.

Let's talk about how you can use Vitamin C and Retinol in your daily skincare regimen.

How to Use Vitamin C and Retinol in Your Skincare Routine
Yes, you can reap the benefits of both Vitamin C and Retinol in your daily skincare routine. The key to successfully using these two ingredients lies in how and when you apply them.

We recommend using Vitamin C in your morning routine and incorporating Retinol into your evening routine. Here's why:

We love Vitamin C's powerful antioxidant capabilities. Think of this ingredient as a daily shield that you apply to skin to help defend against the visible effects of exposure to UV and pollution. Vitamin C's antioxidant properties make it the perfect ingredient to use in the daytime. Try applying a Vitamin C serum after cleansing skin and follow with your favorite day cream with SPF.:

Retinol is a powerful skin-renewing ingredient that is perfect for evening use. You can unlock the antiaging and skin brightening benefits of Retinol while you sleep. We recommend application of a Retinol nighttime treatment and a Retinol eye cream after cleansing in the evening. Follow with your favorite moisturizer.

New to these potent ingredients? Start slowly by adding Vitamin C into your daytime regimen first, then over the course of a week or two, incorporate Retinol into your evening regimen.

If you're nervous about potential for irritation or sensitivity, you can even begin using these ingredients every other day and gradually build up to daily use. While this is a safe and efficacious way to use Vitamin C and Retinol in your routine, if you notice signs of irritation or redness, simply pause using these products and contact your dermatologist in the case of a severe reaction. If you have sensitive skin, consult with your dermatologist prior to changing your skincare routine.


Conclusion
Vitamin C and Retinol can be an effective ingredient combination in your daily skincare routine, especially if you're looking to address multiple skin concerns like dark spots, uneven skin tone and fine lines, wrinkles and loss of firmness. Antioxidant Vitamin C is an ideal daytime ingredient, and skin renewing Retinol is the perfect way to enhance your evening regimen.