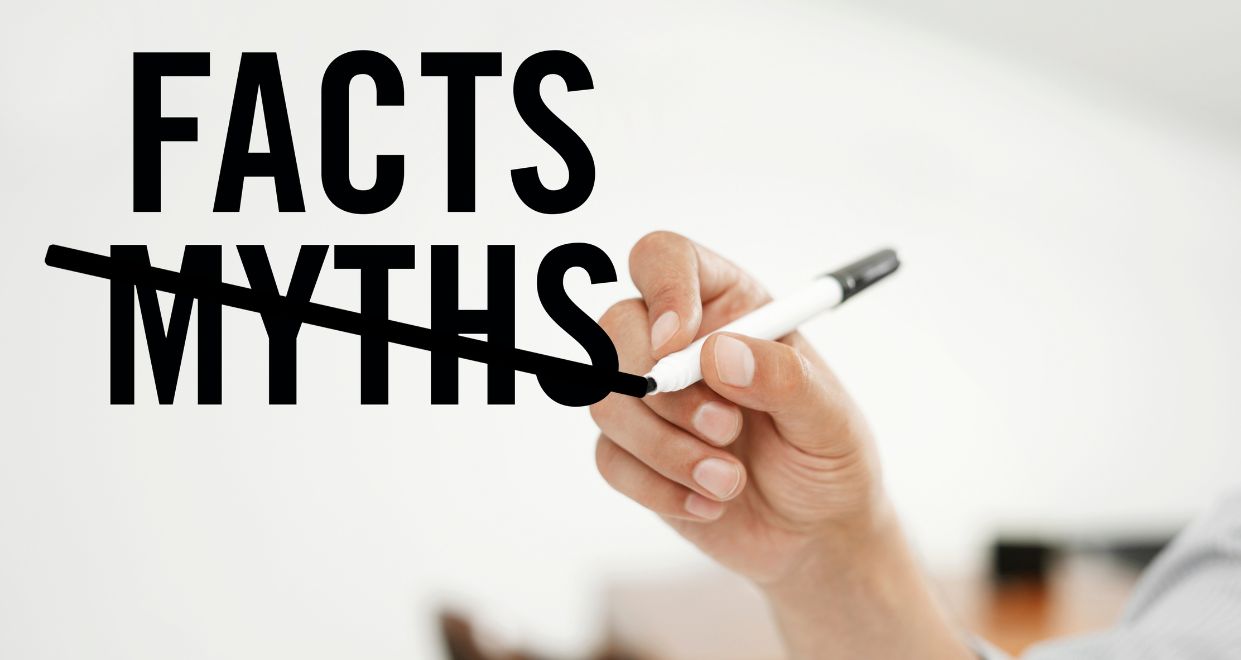 Oral sunblock has been around for many years since Heliocare entered the market, but the concept of consuming supplements to protect your skin from harmful UV rays may not be familiar to everyone. So what exactly is oral sunblock?
Think of oral sunblock as a complement to topical sunblock that you apply on your skin: not only does it curb sun damage and risk of skin cancer across your whole body, it also comes with other benefits such as smoother skin and overall improved skin health. It takes mere seconds to pop a pill or two each day, which is why it has quickly gained popularity among many, including athletes, outdoor fanatics, and beauty junkies.
Oral sunblock's increased popularity has certainly evoked a lot of discussion among consumers, which inevitably leads to myths and speculation. If you have been confused by the conflicting statements or opinions you have seen online about oral sunblock, Heliocare is here to cut through the confusion and dispel any doubts you may have.
Read on to find out the truth to the most common myths you have heard about oral sunblock!
MYTH: I do not need to apply topical sunscreen after consuming oral sunblock.
The term 'oral sunblock' has often invited the same question: does this mean that I can just consume my sunblock and not need to apply it on my skin? Unfortunately, this is not true – for maximum protection, it is highly recommended to use topical sunscreen in conjunction with your oral sunblock, especially for those who are prone to sun damage and hyper pigmentation.
In fact, this myth is so prevalent that the Food and Drug Administration had to release a statement warning in 2018 about the risks of using oral supplements as a sole form of sun protection, specifically warning against four brands of misleading advertising.
Despite the misconceptions and myths surrounding the use of oral sunblock there is one brand that medical experts continue to highly recommend to their patients, which is none other than Heliocare. Heliocare's main active ingredient is Fernblock®, an exclusive standardised extract of Polypodium Leucotomos native to Central and South America. According to a study from The Journal of Clinical and Aesthetic Dermatology, Polypodium Leucotomos, when taken orally for a regular period of time, proved to be an "effective means for reducing the damaging effects of ultraviolet radiation.
MYTH: Oral sunblock is not clinically-proven to work.
While immensely popular among its legions of fans and long-time users, the concept of oral sunblock may still raise eyebrows among skeptics. While we can't vouch for others, we can say with certainty that Heliocare's oral sunblock is clinically-proven to work!
Heliocare Oral has been researched extensively at Harvard Medical School (the top medical school in the world) for more than 12 years by renowned scientists. Its findings are published in leading medical journals, including the top journal for dermatology – The Journal of the American Academy of Dermatology.
Additionally, in Singapore, Heliocare's oral sunblock has also been classified by HSA as a health supplement and is widely recommended by doctors, leaving no reason for doubt that oral sunblock is clinically-proven to work.
If you have skin that is easily sunburned and find that you still get painful sunburns despite taking both topical and oral sunblock, you may want to re-evaluate your topical sunscreen (make sure it's at least SPF50), reapply it more often, as well as consume Heliocare Oral capsules daily to give your sun care a powerful boost.
MYTH: Oral sunblock will cause unwanted side effects.
One of the most frequent questions we receive is borne from the concern that oral supplements cause unwanted side effects – many consumers believe that a technology as innovative as oral sunblock surely brings with it some unwanted side effects.
Thankfully, we can safely bust this myth as there are NO known side effects associated with Heliocare's oral sunblock! Fernblock® has been used safely in the market for over 40 years in Europe without any reported side effects or weight gain. It is also non-toxic, and does not contain iodine, chemicals, cholesterol, or hormones, making it a safe & essential addition to your sun care routine.
A variation of this myth is the consumption of oral sunblock with other types of supplements and/or medication – many mistakenly believe that you should not be taking oral sunblock as the clash of ingredients may pose a danger to health. The good news is that Heliocare's oral sunblock does not have any reported drug interaction and is safe to consume along with other supplements.
However, if you have concerns about whether oral sunblock is suitable in light of your health concerns, we still recommend checking with your doctor first before any oral intake of supplements.
MYTH: Oral sunblock is not suitable for young children to consume.
It is never too early to get started on good sun care (in fact, the earlier the better), but can it be too early to get your young children started on oral sunblock?
Heliocare's oral sunblock range is suitable for children age 4 and above, meaning that young children can enjoy the same UV protection benefits as adults. The benefits of consuming oral sunblock from a young age are plentiful – consider the fact that it is harder to get kids to reapply topical sunscreen as often as it is needed (once every 2 hours!) and most of the sunscreen applied comes off much faster when they engage in play time.
If you are concerned that your children may not be able to consume capsules, fret not – Heliocare has 360º Junior Oral Sticks, an oral sunblock that comes in the format of granules with a pleasant orange flavour that is comfortable for kids to consume.