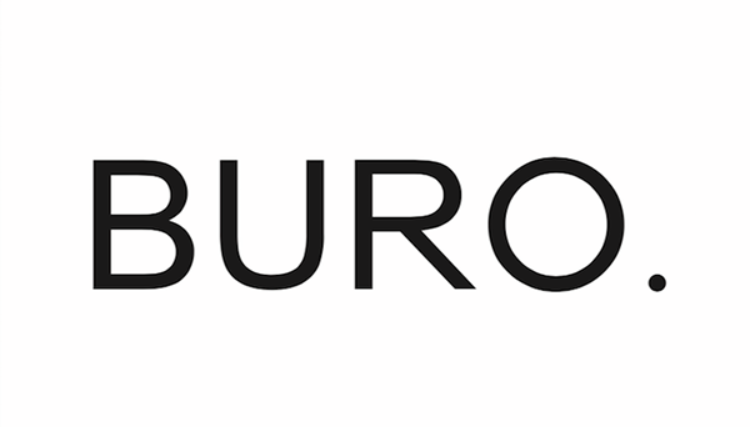 Swap your 9-step skincare routine for these four easy breezy beauty tips.
Maskne riddling your skin to a point of extreme irritation? Or perhaps a case of redness and flare-ups from the combination of stress and unpredictable weather conditions? If your skin is acting up and due for a detox but you're not quite sure where to begin, we've got an easy guide for you.
Instead of swapping out your entire routine for a full set of new products, try zeroing in on a few specific products that will take care of your skin needs. Here's a tip: check out Dermaskinshop, a comprehensive one-stop that offers professional, dermatologist-recommended products your skin would love.
Ahead, check out the four ways you can keep your skin health in optimum levels:
Step 1: Add anti-ageing skincare to your daily routine
A radiant glow isn't that difficult to achieve (and no, we're not talking about sebum here) as long as you've got the right products at hand. Keep an eye out on the ingredient list for actives that can accelerate skin regeneration, even skin tone and improve your overall skin texture. We suggest Exuviance Evening Restorative Complex, a night time transformer that is packed with literally everything your skin needs.
This non-comedogenic formula has polyhydroxy acid gluconolactone to reduce the appearance of lines and wrinkles; lactobionic acid, an antioxidant to improve skin clarity; a cocktail of PHAs and vitamins A, C and E for potent anti-ageing action. Now if you're slightly concerned over the drying or irritation your skin may get from this skin saviour, worry not! The Evening Restorative Complex is dermatologist-approved and gentle for the most sensitive of skins—even after glycolic acid peels or microdermabrasion.
Step 2: Look out for skin renewing active ingredients
Skincare is all about maintenance, and we'd be lying if we said that all you need in your routine is a couple of powerful serums. If your skin is stressed, looking dull and could use a refresh, get on masking, stat. Our pick? Exuviance Rejuvenating Treatment Masque, a peel-off gel mask that has a concentrated blend of AHA and PHAs—perfect for its anti-ageing benefits sans irritation. Think of it as a two-in-one mask exfoliant—gluconolactone strengthens the skin, while mandelic acid helps reduce the appearance of wrinkles. Don't worry, it's got your skin's hydration levels covered with vitamins A, C, E and pro vitamin B complex.
Step 3: Don't forget about sunblock!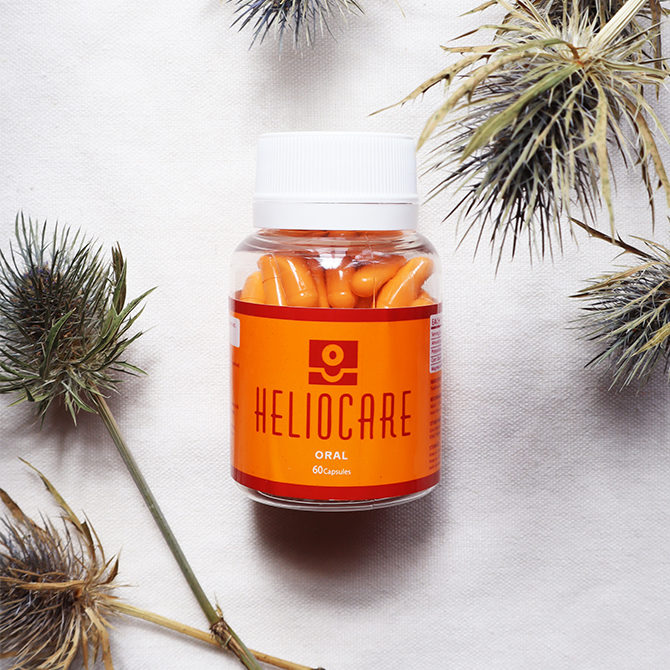 We can go for days on end about the importance of sunblocks (we already did), but if you'd like to hear us wax lyrical all over again, get this: there's nothing quite like free radicals from UV rays to inflict irreparable damage to your skin. From hyperpigmentation and depletion of collagen to skin-ageing and redness, it's a staggeringly long list.
If you're looking for a supplement to protect your skin from inside out, DermaSkinShop has a solution: oral sunblock! Heliocare Oral Capsules is  the world's first oral sunblock and has been vigorously tested for more than a decade for its safety and efficacy. The main ingredient that makes it effective is antioxidant-rich active Fernblock®. Its potency is impressive to boot—it repairs damage on the cellular level, slows skin ageing down by 55 per cent and is able to protect the entire skin surface. Also, it can actually prevent the formation of hyperpigmentation from UV rays by reducing free radicals from the skin. Plus, it's perfect for outdoor lovers who often need to reapply sunblock. Need we say more?
Step 4: Get started on dietary supplements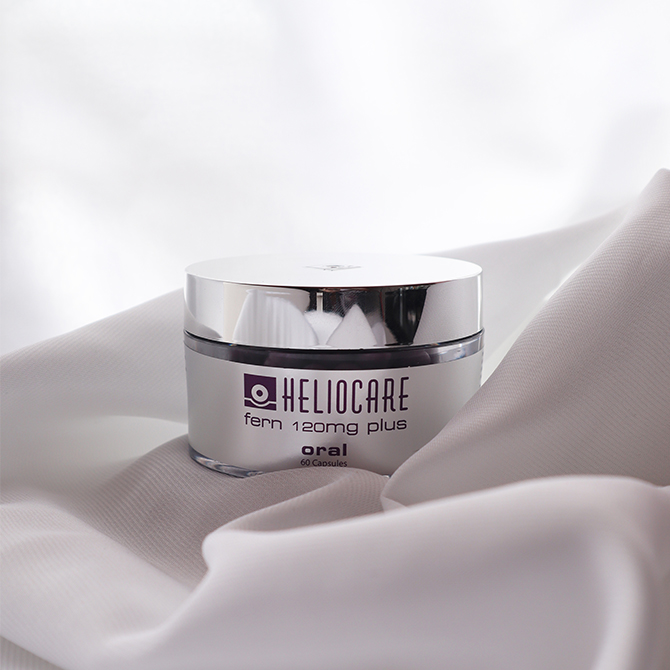 One of the most underrated ways to ensure your skin gets any form of anti-ageing action is by incorporating dietary supplements to your diet. Your skin health is a reflection of what you eat on the daily, and here's the thing: you don't actually get enough minerals and nutrients from your diet. For radiant skin, try an oral supplement such as Heliocare Fern 120mg Plus. You've heard of oral SPF from the abovementioned product, but Heliocare Fern 120mg Plus takes the cake for its technology—this is a skin saviour and oral sunblock all in one.
Heliocare Fern 120mg Plus has Fernblock® technology (the same ingredient in Heliocare Oral Sunblock) to prevent photo-ageing and inhibit melanin production, along with Pomegranate Extract, L-Cystine, Vitamin C and B3 to brighten the skin. Apart from just protecting your skin from the sun's UV rays, you're also gunning for a more radiant visage here.
Looking to beef up your current beauty ritual? Explore more options for your hair, body and skin here on DermaSkinShop.