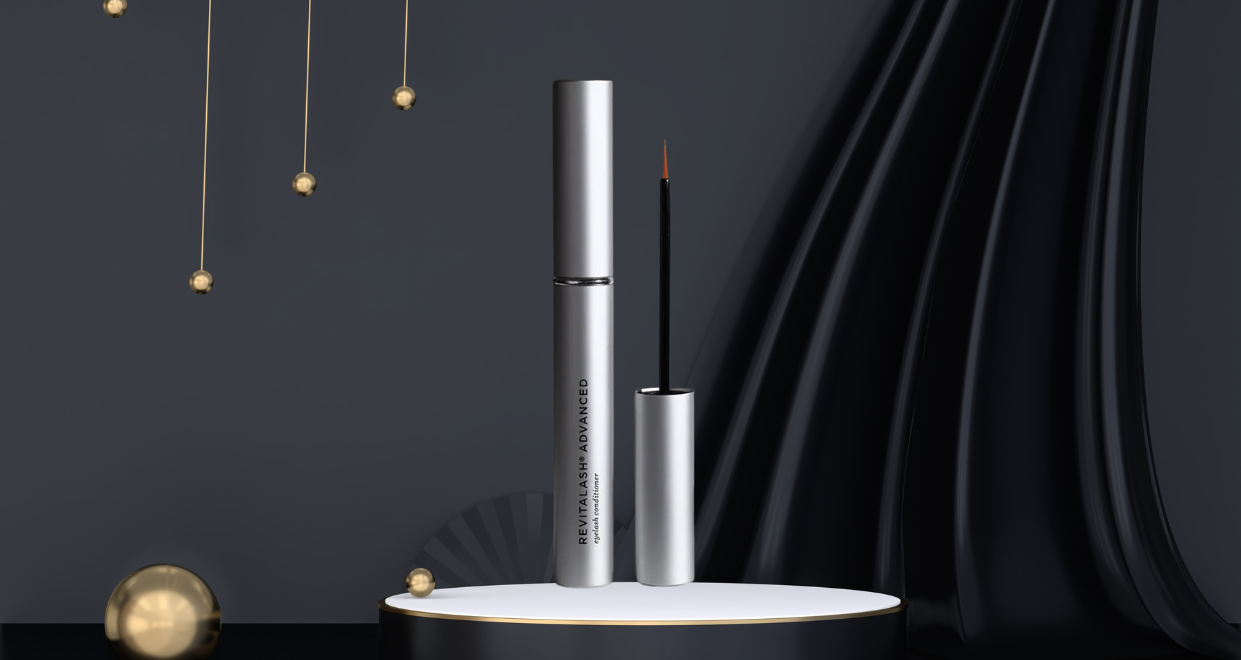 WHY DOES REVITALASH® HAVE SUCH A CULT FOLLOWING?
Simple: it delivers real results. Our revolutionary lash serum has become a beauty essential for those looking to enhance their natural lashes without extensions or false lashes. Enriched with a blend of scientifically-advanced technology and natural botanicals, RevitaLash® strengthens, conditions and nourishes your lashes to promote a fuller, healthier appearance. That's why it's become known as a go-to product for countless celebrities and beauty influencers, with RevitaLash® Advanced improving lash appearance by 98%, resulting in healthier-looking and stronger lashes*. Meanwhile, RevitaLash® Advanced Sensitive was shown to improve lash health by 98%, creating stronger and more nourished lashes without causing redness or irritation**. 
*Survey results from an independent 6-week consumer study of 63 participants. 
**Survey results from an 8-week independent consumer study of 161 participants where nearly 20% of study participants had sensitivity/irritation to other lash serums they used in the past. 
SETTING THE STANDARD IN LASH SERUMS WITH 'THE ORIGINAL AND THE BEST' 
RevitaLash® has long been recognised as the original and best lash serum in the industry. Founded by Dr. Michael Brinkenhoff, the brand's innovative formula is the result of extensive research and development. Unlike other lash serums, RevitaLash® focuses on addressing the root causes of weak, brittle lashes to promote lasting, natural results. With its proprietary BioPeptide Complex and powerful antioxidants, RevitaLash® continues to set the gold standard for effective lash-enhancing serums. 
WHY DO CELEBRITIES LOVE REVITALASH®? 
RevitaLash® has amassed a celebrity following for its revolutionary results, with stars like Meghan Markle, Olivia Wilde, Kim Kardashian, Georgia Toffolo, Tess Daly, Vogue Williams and Sam Faiers all swearing by our game-changing lash and brow products. Meghan Markle has even said that RevitaLash® is one of her top beauty must-haves, explaining to Allure, "I swear they are as long as they could ever be". Meanwhile, actress and director Olivia Wilde admits she went through a "skinny brow phase", but proudly shares that she's "been using RevitaBrow and it's [sic] working. I just want to share that small victory". So, don't just take our word for it—take theirs. 
HOW TO ENHANCE YOUR NATURAL LASH CURL BY 51%
The incredible effects of RevitaLash® are something we're super proud of, helping countless people regain their confidence and feel beautiful again. Clinical studies have shown a remarkable +51.8% increase in the natural curl of lashes after using the serum. This means that with consistent use of RevitaLash®, your lashes will not just appear longer and fuller, but they'll also boast a dramatic, eye-catching curl effect that reduces the need for lash curlers. It's no wonder that RevitaLash® has become the ultimate beauty secret for countless people. 
ELEVATE YOUR LASH GAME FOR LIFE
The combination of remarkable transformations, clinically-proven results and A-list lovers makes it clear that RevitaLash® is the ultimate beauty essential for anyone looking to achieve healthy, stunning and camera-ready lashes. With RevitaLash®, you can join the likes of those in our little black book and countless other lash enthusiasts who have experienced the transformative power of this revolutionary cult product. Try it and see the difference: get ready to embrace the spotlight with show-stopping, luscious lashes for life.